Man shares the conditions given to him by a single mom he is presently shooting his shot at
Twitter user shares the conditions that were given to him by a Port-Harcourt single mom he is currently rolling the dice of love on. 
Expressing how tiring and annoying it is to date a Port-Harcourt single mom, the netizen shared the conditions he was given before he could be granted the leverage to visit the lady in her house.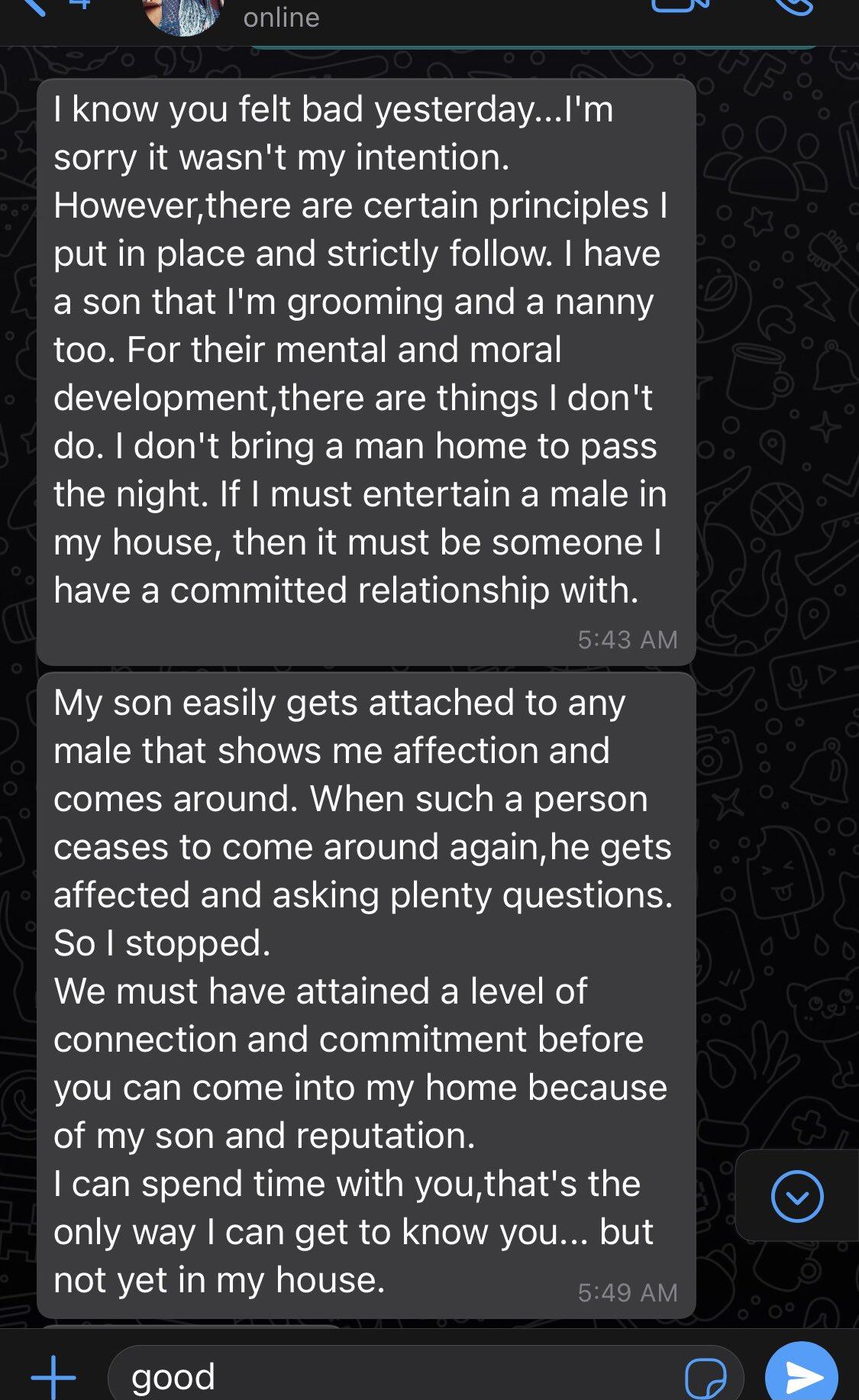 The lady who explained that her son easily gets attached to any man who shows her love/affection and regularly visits, in order not to tilt her son's emotions to the wrong person, restricted him (man) from visiting her at home, till they get to know each other better.
Download btlsblog mobile app for all interesting updates.
Click the link below;
👇 👇 👇 👇
https://play.google.com/store/apps/details?id=com.btlsentertainment.btlsblog
See the tweet below: