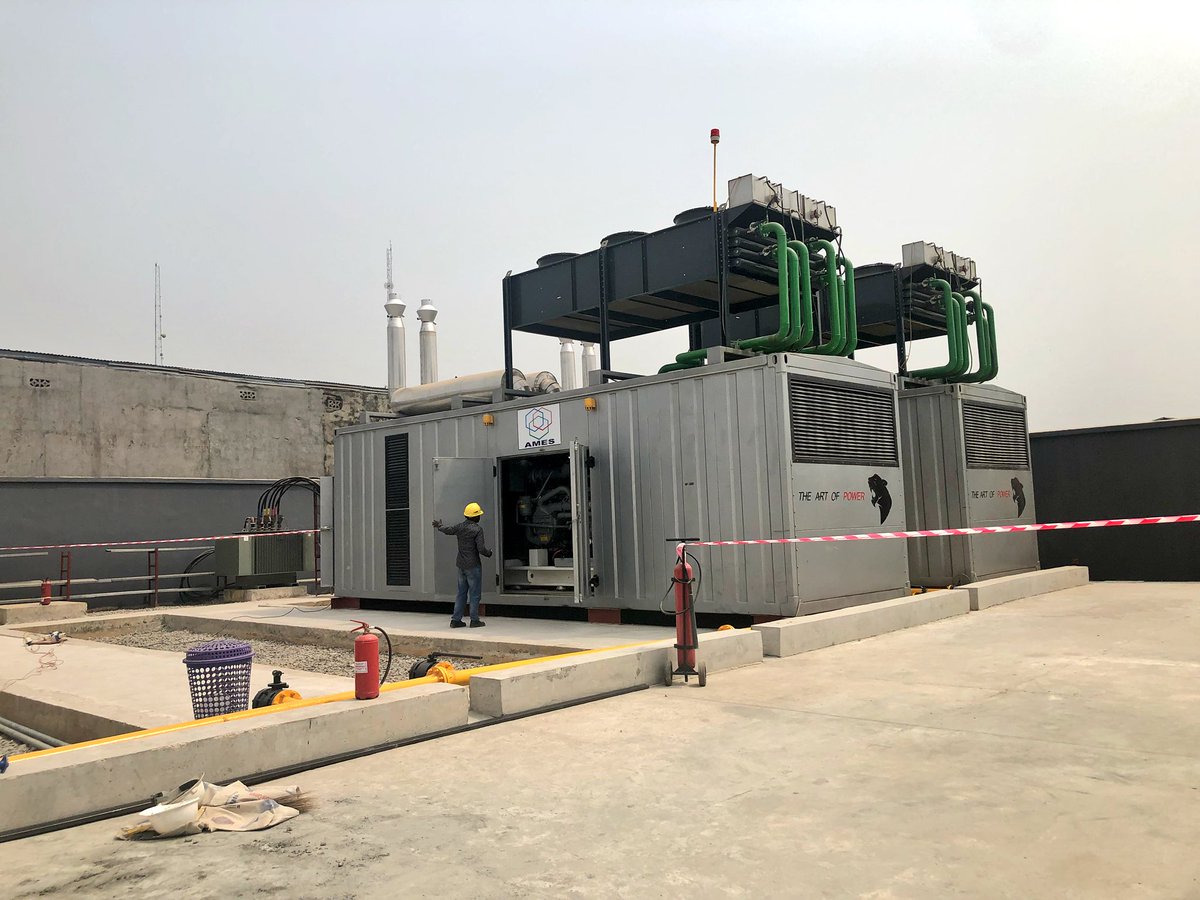 The Rural Electrification Agency (REA) has disclosed that out of the 37,000 shops located within the busy Ariaria International Market in Aba, Abia State, 4,000 have been connected to clean, affordable and stable electricity generated from a 9.5 megawatts (MW) gas-based power plant built under its Energising Economies Initiative (EEI) by a private investor.
It said other shops would be connected to the power system built by Ariaria Market Energy Solutions Limited (AMES), and recently commissioned by President Muhammadu Buhari.
Over a one year period, the REA said the federal government supported EEI which it implements to ensure rapid deployment of off-grid electricity solutions to provide clean, safe, affordable and reliable electricity to economic clusters such as market places; shopping centres and industrial facilities, would assist over 80,000 shops, empower over 340,000 micro, small and medium enterprises, as well as create over 2,500 jobs with the initial 16 economic clusters while serving over 18 million Nigerians.
It explained that Ariaria has 11 sections and over 37,000 shops with several trading activities including tailoring, textile trading, leather works and footwear production, printing, fabrication of tools and mechanical parts, pharmaceuticals, adding that AMES was the Special Project Vehicle (SPV) set up to fully fund, construct and managing the plant.
According to the agency, the Ariaria power system consists of a gas-fired power plant; an extensive distribution network and robust metering systems for each shop.
According to the agency, over 15,000 SMEs are currently receiving affordable and constant power supply to run their businesses, with
the project reportedly creating 250 direct jobs and 370 indirect jobs already in the market.
Speaking at the commissioning exercise, President Buhari said: "Jobs are created through investment in projects like this. This project shows progress can be made irrespective of political difference."
Similarly, the Governor of Abia State, Dr. Okezie Ikpeazu said: "We all rallied around and said we must do the needful to give Aba the option of which power source to choose and this is far better than whatever they have seen before now.
"I am happy to say that Aba is perhaps one of the few places where we have had uninterrupted power which will scale up. With this initiative, there is a great change in business here in Ariaria market."
The Minister of Power, Works and Housing, Mr. Babatunde Fashola, also said the petrol generators used in the market would following the power project's inauguration, go out of operation.
According to him: "There used to be 6,000 generators in Ariaria Market producing hazardous emissions, but now it has been majorly eliminated through the implementation of federal government policies. Ariaria IPP now provides clean and reliable energy."
The Managing Director of REA, Damilola Ogunbiyi, equally explained that so far, 10,000 shops in Ariaria, and four other markets across the country have been provided electricity through the EEI.
Ogunbiyi added: "It is therefore very clear that, this administration is committed to ensuring that Nigerian businesses are given the ability to thrive and thus boost economic activity in a conducive and healthy environment."