A man was caught red-handed shoplifting in a boutique in Gwarimpa area of Abuja.
The man was caught via CCTV hiding some clothes in his underwear after a salesgirl at the boutique went to notify her boss of the price they bargained for an outfit he claimed he wanted to buy.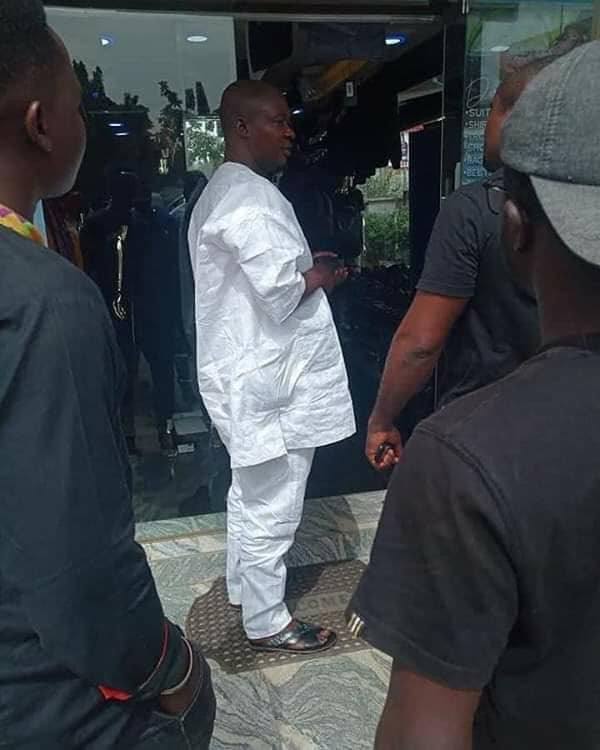 He was forced to bring out the clothes he hid before being handed over to the police.Well dressed Man arrested for shoplifting in Gwarimpa, Abuja.
You see this well dressed man on White? He went into a boutique, priced their cloths, asked the sales girl to go call her boss for them to agree on the final price. As the girl stepped out, he secretly grabbed some cloths, put inside his under wears and made to rush out.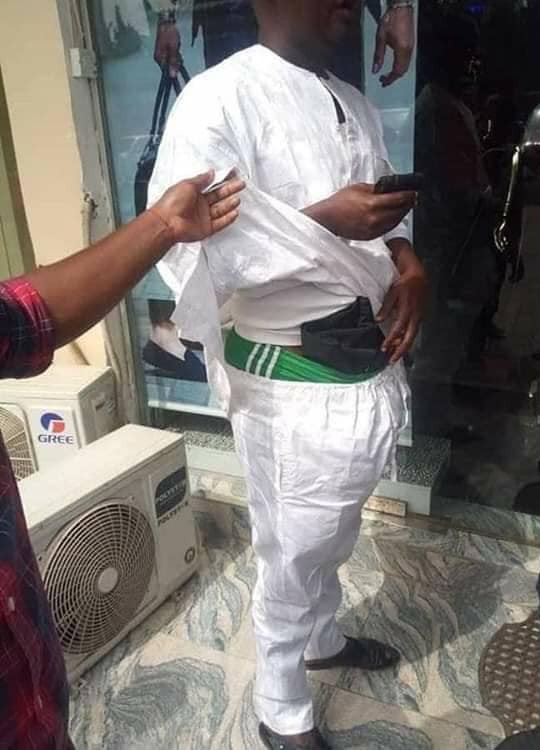 Unfortunately for him, he didn't know the shop owner saw him through his CCTV Camera and caught him