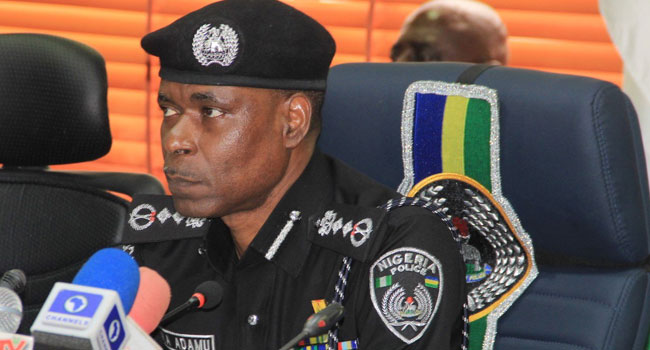 IGP rescinds order restricting movement of essential workers after 8pm
The Inspector-General of Police, Adama Mohammed, has rescinded his order restricting the movement of essential workers nationwide after 8pm.
Journalists, Medical personnel, and other essential workers were shocked on Tuesday evening when policemen restricted them from moving within Lagos at the beginning of the 8 pm curfew imposed to limit the spread of the COVID-19 virus.
FOLLOW @BTLSBLOG ON INSTAGRAM; https://instagram.com/btlsblog?igshid=1gvpllu208yzd
They were informed that a new directive from the police hierarchy states that all human and vehicular movements, irrespective of whether they are on essential duties or not, are to be stopped once the curfew starts at 8pm.
However, the IGP has rescinded this order. According to the police chief, all essential workers can now go about their duties. They are however to always go about with a valid means of identification.
Listen and download audio "Give Me Your Love" By Sunnymacksonhttp://btls.co/single.aspx?ref=2020/05/01/01/45/01/Give-me-your-love-by-Sunnymackson
This will be the best christian song you will ever want to listen to "The day of The Lord" by Uzohttp://btls.co/single.aspx?ref=2019/11/08/08/04/00/The-day-of-the-Lord-by-Uzo