"What is Seyi? What is that noun? I don't know what that is" – Tacha takes swipe at Seyi.
Big Brother Naija housemates, Omashola and Tacha held an Instagram live session recently and in course of the session, Tacha made her colleague, Seyi, inanimate by referring to him with the "that" pronoun.
FOLLOW @BTLSBLOG ON INSTAGRAM; https://instagram.com/btlsblog?igshid=1gvpllu208yzd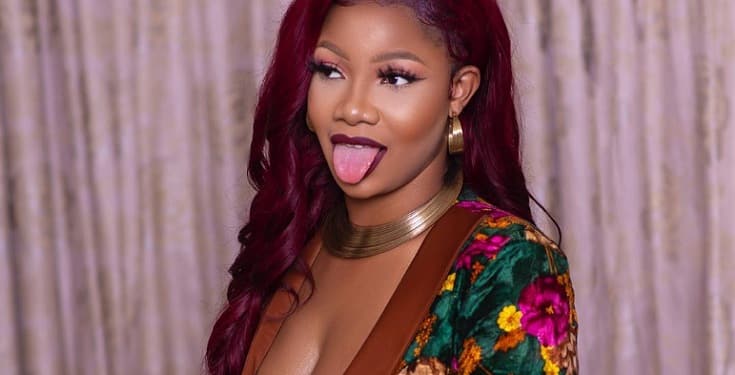 The live Instagram session allowed for questions from the viewers and when one of them asked what they both think about their former housemate, model and actor, Seyi Awolowo, Tacha kept asking what he is.
It's no news that Tacha and Seyi have not necessarily been the best of pals during and after their time in the Big Brother house. Even while at the house, Tacha once took a swipe at Seyi as she called him an underachiever.
While we've seen other housemates reconcile their differences after leaving the Big Brother house, it still feels like the controversial socialite holds a big grudge with Seyi, who is not the only one she has an issue with though.
This will be the best christian song you will ever want to listen to "The day of The Lord" by Uzohttp://btls.co/single.aspx?ref=2019/11/08/08/04/00/The-day-of-the-Lord-by-Uzo
While in the Big Brother house, Tacha was the least loved housemate and as such, made more enemies than friends — an animosity that obviously lasts even after the Big Brother house.
Watch the moment she refers to Seyi as a thing that she doesn't know of,