"My friend wants to propose to an unfaithful partner. Should I snitch and tell him?" – Man seeks advice
Man takes to social media platform to seek advice on whether to expose or cover up for his friend's girlfriend whom he caught cheating.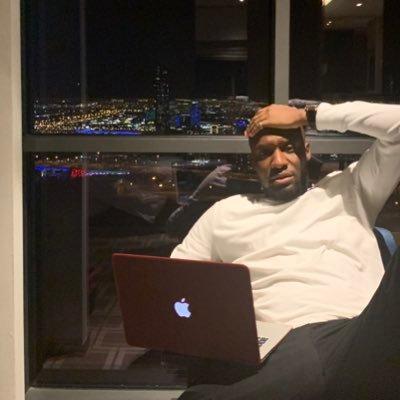 According to @The_Nifemi on Twitter, he stumbled on his friend's babe where she was having an affair with another man.
It was never his place to say anything at first since he was not sure where their relationship was headed until now that his friend wants to propose.
Taking to Twitter to seek advice, he wrote;
"My friend wants to propose to an unfaithful partner. Should I snitch and tell him?"
See some reactions that followed below …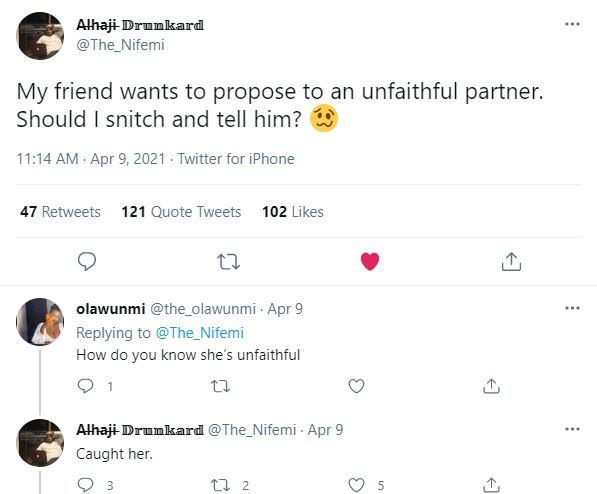 Download btlsblog mobile app for all interesting updates.
Click the link below;
👇 👇 👇 👇
https://play.google.com/store/apps/details?id=com.btlsentertainment.btlsblog